Dates and times of events are subject to change without notice. Always check the event organizer's website for the most updated schedule before attending.
Fear No Art: Civic Engagement, Histories, Currencies
February 15, 2020
@
12:00 pm
–
2:00 pm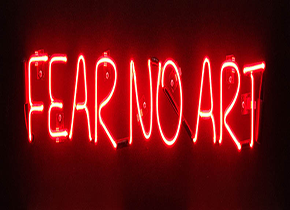 Fear No Art is curated by Dr. Lara Bullock and features work by Eric Blau, Donald Borthwick, Mildred Bryant Brooks, Celeste Byers, Collective Magpie, Jung Ho Grant, William Hogarth, Robert Kelly, Leslie William Lee, Jacquelyn Hughes Mooney, John Parot, Cat Chiu Phillips, Charles Reiffel, Zoya Sardashti, Jean Swiggett, Terry Turrell, Jerry O. Wilkerson, and Joe Yorty.
In this show, we invite the public to consider artworks in the City of San Diego's Civic Art Collection and the narratives that emerge when in dialogue with local contemporary artists. Together, these artworks represent a wide range of themes and approaches, which act as a provocation for the viewer to consider concepts such as institutional critique, the ability of art to effectively speak to and for the masses, the specificity of the Civic Art Collection, and the notion of a collection, itself.